Victorian Junior Roller Derby
Victorian Junior Roller Derby is located in Melbourne for ages 8-17 and focuses on building the foundations of the sport: skills, speed, agility, strength, teamwork and strategy. Our experienced coaches create age-appropriate content designed to keep our junior skaters engaged and active.

We are an inclusive organisation dedicated to providing and safe and encouraging space for children. Our coaches all have Working with Children Checks and we pride ourselves on offering an inclusive environment for children of all genders, abilities and backgrounds.  We offer 3 different training sessions each week catering for all different skill levels and ages.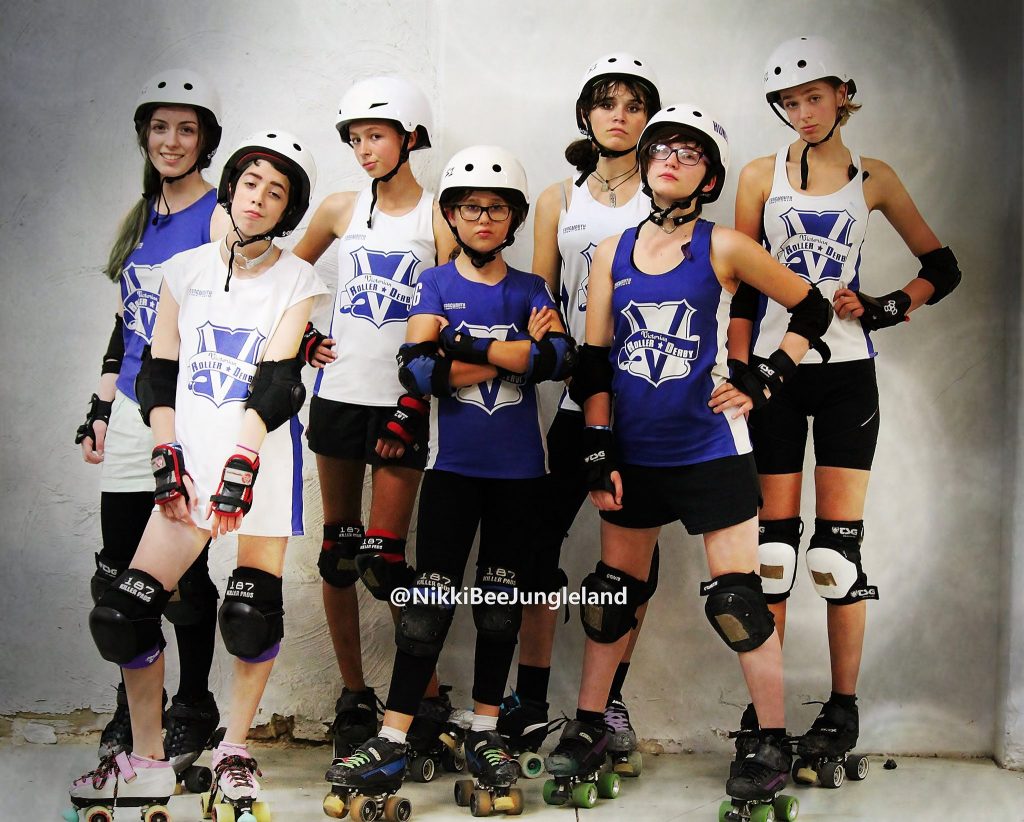 We skate at the Victorian Roller Deby League (VRDL) skating venue located in Preston, Melbourne. If you have any questions, please Contact us to learn more.
Get involved below!
Taught Skating and Derby
1 Session Per Week
Tuesday
5:30pm - 6:30pm
Intermediate / Advanced
1 Session Per Week
Monday
5:00 pm - 6:30 pm
Taught Skating and Derby
1 Session Per Week
Tuesday
5:30pm - 6:30pm
Intermediate / Advanced
1 Session Per Week
Monday
5:00 pm - 6:30 pm